Ziziphus Leaf Powder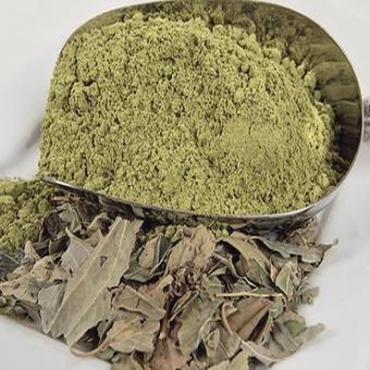 Ziziphus is an herbal shrub or small tree. The fruit is called Wild Jujube, red dates, or the Chinese date. It is used both as food and also to make effective medicine. This powder made from the leaves has the powers to reduce body tissue damage and restore body health. Ziziphus leaf Powder helps stimulate a healthy appetite in adults. The Ziziphus leaf Powder is an herbal powder that is used for better skin health. This powder is blended using pure and natural ingredients.
Ziziphus leaf powder is rich in vitamins and minerals, flavonoids, saponins, and polysaccharides. Ziziphus leaf powder can help with maintaining healthy cholesterol levels in individuals who eat healthy and exercise regularly.
The many health benefits of the Ziziphus Leaf Powder are listed below:
Applying Ziziphus leaf powder as a paste on the scalp makes hair roots strong and stops hair loss.
Ziziphus leaf powder helps fortify the immune system and supports the liver.
Ziziphus powder taken with milk aids sleep, by bringing a calm feeling of well-being.
Ziziphus Leaf powder helps condition hair and make it silky smooth.
It helps maintain regularity of bowel movements. It helps heal wounds.
It keeps the skin looking young with no sign of wrinkles and aging.
A face mask paste relieves the skin from sunburn and damages from external elements.
Ziziphus leaf powder helps relieve anxiety, reduce stress ulcers, and sleep better.
Ziziphus leaf powder has powerful antioxidants which helps restore a weak liver and prevent kidney diseases.
Ziziphus leaf powder helps improve muscular strength. It helps combat obesity.
Ziziphus leaf powder can help treat skin conditions like dry and itchy skin, and ulcers.
Ziziphus leaf powder helps ease digestive problems, and restores a healthy appetite.
Ziziphus leaf powder helps with better blood circulation.
This powder helps overcome problems including high blood pressure, high cholesterol, and anemia.
Ziziphus leaf powder is used for helping regulate diabetes, overcome fatigue, hysteria, anxiety, and anxiety related seizures.
It helps overcome fever, inflammation of the joints, breathing problems like Asthma, including certain eye diseases.
Ziziphus leaf powder supports the heart and cardiovascular system.
Ziziphus leaf powder can help with the healthy function of the brain.
Quality: Our focus on quality is par excellence. We test our products for long term, general side effects. We've found that there are no side effects when it comes to the general population, men and women, who have been using our line of products over the last 25 years. Read More
Packaging: We currently provide pack sizes that are 50 gms, 100 gms, 500 gms, 1 Kg, 10 Kg, 15 Kgs, 20 Kgs, 50 Kgs, and also provide larger bags in bulk quantities in accordance with your needs. Read More
Private Labeling: To get your new business started and going, make sales, we can help you with our affordable full service Design, Labeling and Packaging your selection of products with us. Read More
Ask us about our Oxo-Biodegradable Plastic bags that are 100% eco-friendly. We can vacuum pack products for freshness upon clients' requirement only.