Lotus Powder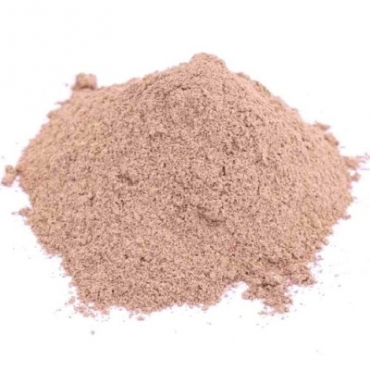 Lotus powder is derived from the lotus plant. The lotus flower, seeds and leaves are used to make this powder. Lotus powder is mixed in with henna powder to use as a scalp paste to promote healthy hair. The proteins from Lotus powder is beneficial to hair follicles which gives great results. The fatty acids and proteins present in the lotus flower keep the hair and scalp skin nourished, if you continue to use it regularly. Lotus powder can be mixed with Fullers Earth powder to make a nourishing skin or face mask.
At Matha Export production house, we carry certified organic lotus powder which is sold in custom size packaging according to your requirements.
The many health benefits of the lotus powder are as follows:
Lotus powder restores the health of the hair and scalp through regular use.
Lotus powder has rich nutrients which will cleanse your scalp and promote hair growth.
Lotus powder and jojoba oil can be mixed to give you best results in growing more hair.
Lotus powder is rich in vitamin E which nourishes hair roots and helps prevent hair loss.
Lotus powder helps improves the hair follicles especially in balding areas of the scalp.
Lotus powder has a cooling effect, which helps in skin-soothing and nourishment.
Lotus powder helps to prevent clogged pores, clear acne, and remove blackheads.
Quality: Our focus on quality is par excellence. We test our products for long term, general side effects. We've found that there are no side effects when it comes to the general population, men and women, who have been using our line of products over the last 25 years. Read More
Packaging: We currently provide pack sizes that are 50 gms, 100 gms, 500 gms, 1 Kg, 10 Kg, 15 Kgs, 20 Kgs, 50 Kgs, and also provide larger bags in bulk quantities in accordance with your needs. Read More
Private Labeling: To get your new business started and going, make sales, we can help you with our affordable full service Design, Labeling and Packaging your selection of products with us. Read More
Ask us about our Oxo-Biodegradable Plastic bags that are 100% eco-friendly. We can vacuum pack products for freshness upon clients' requirement only.