Orange Peel Powder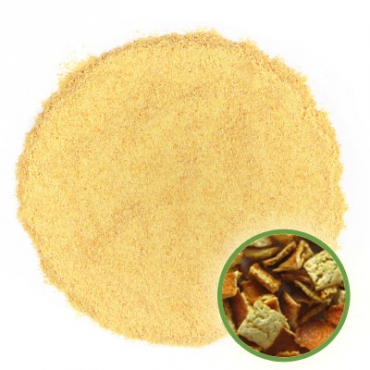 Orange Peel Powder is derived from Orange peels after dehydrating them. The powder has been used in ancient medicine by South Asia and South East Asia. Orange powder is high in Vitamin C helps to form collagen and elastin, which retains skin elasticity and youthfulness. Stored at the right temperature, orange powder can last 3 years. At Matha Exports, you can buy the best quality of organic and enriched orange peel powder.
The many health benefits of orange peel powder are as follows:
Orange peel powder can be used as a nourishing and cleansing paste on your scalp.
It has vitamin C and natural oil compounds that helps clear dandruff and itchy scalp conditions.
Orange peel powder has been used as a herbal remedy for indigestion and nausea.
The natural oils help reduce itchy skin, helps to unclog skin's pores, removes blackheads and reduces acne.
Orange powder contains citric acid, oil compounds, which helps exfoliate and refreshes the skin.
Orange powder helps bleach dark spots and can be used as an effective face mask.
Orange powder can be used as a cleansing face wash mixed with honey and turmeric.
This works as a natural deep cleanser, astringent, scrub, moisturizer and toner.
Product Use: Flavoring Agent for food and baking, Orange Flavored Tea, Jams, Jellies, Tablets, Capsules. Can add to Yogurt, Milk, Shakes and Smoothies.
Quality: Our focus on quality is par excellence. We test our products for long term, general side effects. We've found that there are no side effects when it comes to the general population, men and women, who have been using our line of products over the last 25 years. Read More
Packaging: We currently provide pack sizes that are 50 gms, 100 gms, 500 gms, 1 Kg, 10 Kg, 15 Kgs, 20 Kgs, 50 Kgs, and also provide larger bags in bulk quantities in accordance with your needs. Read More
Private Labeling: To get your new business started and going, make sales, we can help you with our affordable full service Design, Labeling and Packaging your selection of products with us. Read More
Ask us about our Oxo-Biodegradable Plastic bags that are 100% eco-friendly. We can vacuum pack products for freshness upon clients' requirement only.