Cinnamon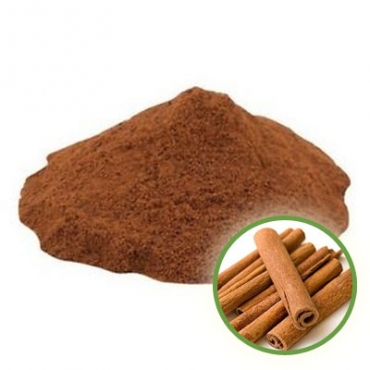 Cinnamon powder is an abundant Indian spice obtained from the inner bark of the Cinnamomum tree species. This powder is used as an aromatic and flavoring agent across many cultures. It is used to flavor both sweet and savory meat and poultry dishes, soups, breakfast cereals, snacks, tea, and baked goods.
Cinnamon is a natural ingredient tree bark powder that is loaded with anti-oxidants, and highly powerful medicinal properties. It is recommended to eat half to one teaspoon of cinnamon powder daily either in warm milk, tea, or stews.
When Cinnamon powder is mixed with henna powder the combination helps strengthens the scalp and hair follicles from its roots. We at Matha Exports offer a wide range of the cinnamon powder packed in small and large quantities.
The several health benefits of certified organic Cinnamon powder are as follows:
Cinnamon soaked with tea leaves and herbal henna powder gives strong results for hair growth.
Cinnamon powder is used to increasing the blood circulation to the hair roots.
Cinnamon powder has anti-inflammatory properties that helps reduce arthritis related joint pain.
Cinnamon powder is shown to regulate blood sugar levels that can help diabetic patients.
Cinnamon used in herbal or regular tea helps control sugar levels in blood.
Cinnamon powder used as a spice in meats and baked goods can help with digestion.
Cinnamon powder if used regularly helps raise immunity of the body, which can help fight against bacterial, fungal, and viral infections.
Consuming Cinnamon powder regularly helps improve the levels of liver enzymes, blood sugar, triglycerides, reduces bad cholesterol levels, and improve the C-reactive protein which helps combat fatty liver issues.
Quality: Our focus on quality is par excellence. We test our products for long term, general side effects. We've found that there are no side effects when it comes to the general population, men and women, who have been using our line of products over the last 25 years. Read More
Packaging: We currently provide pack sizes that are 50 gms, 100 gms, 500 gms, 1 Kg, 10 Kg, 15 Kgs, 20 Kgs, 50 Kgs, and also provide larger bags in bulk quantities in accordance with your needs. Read More
Private Labeling: To get your new business started and going, make sales, we can help you with our affordable full service Design, Labeling and Packaging your selection of products with us. Read More
Ask us about our Oxo-Biodegradable Plastic bags that are 100% eco-friendly. We can vacuum pack products for freshness upon clients' requirement only.