Natural Dark Brown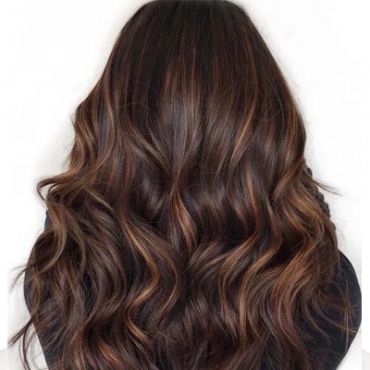 Natural Dark Brown is a best seller product from the house of Matha Exports International. This natural dark brown hair color is non-sticky and can color the hair for a longer period of time. It does not harm your hair or scalp, and is safe for use. This dark brown hair color is reported by the regular users as not only good for hair but also helps to grow the length of your hair and maximizing the volume of hair. Natural Dark Brown can be mixed with Pure Henna or Pure Indigo in different ratios to get a deeper natural brown tint. This color is safe and gentle to use as a paste on your scalp without any irritation or side effects. We encourage experimentation with these natural colors to see if you get a deep rich coffee brown with an Indigo powder mix.
The features of Natural Dark Brown Henna powder are listed below:
This natural hair color will give a natural dark brown color to your hair.
It is a 100% chemical-free and herbal product.
There are no chemicals and it is safe to use without side effects.
This natural brown hair dye powder does not affect the keratin levels of the hair strands.
It is rich in protein from the leaves and restores protein in the hair.
The natural brown dye works great on bringing out the true tones of hair.
This natural brown hair color works best on grey hairs.
Use of the natural brown hair color once every 15 days is recommended, which can bring about very good results.
Health Benefits:
This 100% herbal dye helps condition hair, restores hair vitality, and pH balance.
It helps detangle hair, making it straight and smooth.
It provides a lustrous dark brown sheen.
It nourishes and revitalizes the scalp making the hair strong.
The Natural Dark Brown Henna scrubs and clean impurities from the scalp, while conditioning your hair also.
Matha's 100% natural Dark Brown Hair color is free from Ammonia, Alcohol, Parabens, and is safe to use on the scalp. This powder is GMO-free and not tested on Animals. We do not add chemicals to extend shelf life. It is 100% made from Natural Henna leaves and dried berries. At Matha, the quality of our Natural Dark Brown Henna powder is premium, guaranteed!
Quality: Our focus on quality is par excellence. We test our products for long term, general side effects. We've found that there are no side effects when it comes to the general population, men and women, who have been using our line of products over the last 25 years. Read More
Packaging: We currently provide pack sizes that are 50 gms, 100 gms, 500 gms, 1 Kg, 10 Kg, 15 Kgs, 20 Kgs, 50 Kgs, and also provide larger bags in bulk quantities in accordance with your needs. Read More
Private Labeling: To get your new business started and going, make sales, we can help you with our affordable full service Design, Labeling and Packaging your selection of products with us. Read More
Ask us about our Oxo-Biodegradable Plastic bags that are 100% eco-friendly. We can vacuum pack products for freshness upon clients' requirement only.