Dead Sea Mud Clay Powder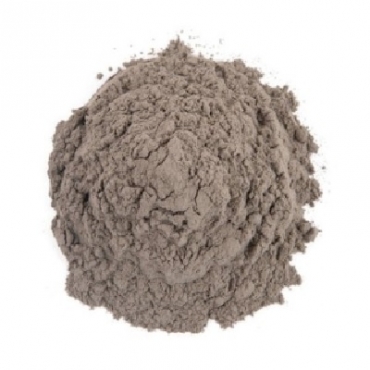 The Dead Sea is located in Israel, in the Middle East. The mud or clay from the Dead Sea is in high demand. It is used by millions of people daily as a face mask or paste for the scalp and hair, and even the entire body. Using the activated clay powder from the Dead Sea helps create the right conditions for better body and scalp health, promoting hair growth. People use the Dead Sea Clay to coat their entire body. This clay acts as a natural exfoliant helping remove dead skin cells from the body. It helps moisturize the skin, the largest human organ, and restores mineral salts to your skin's exterior. People with ailments have been using the Dead Sea Mineral rich mud for hundreds of years. This clay has hydrating, beautifying, cleansing, and toxin relieving properties. This natural sea clay is known to relieve various negative symptoms and ailments of the skin including musculoskeletal ailments, by extracting toxins from within the body to the outer surface.
At Matha Exports, we export and supply 100% natural Dead Sea Clay which is certified. You can order it in small or large packets as per your requirements.
The several health benefits of the Dead Sea Clay powder are listed below:
Dead Sea Mud or Clay helps tighten skin tissues, giving you a youthful, rejuvenated look.
This special clay helps maintain the chemical balance of the skin by stimulating blood circulation.
The Dead Sea clay helps to extract poisons out of the body.
It can be used as a paste to improve scalp health, which in turn prevents hair loss and maximizes the volume of hair. There are no side effects to using this clay.
Quality: Our focus on quality is par excellence. We test our products for long term, general side effects. We've found that there are no side effects when it comes to the general population, men and women, who have been using our line of products over the last 25 years. Read More
Packaging: We currently provide pack sizes that are 50 gms, 100 gms, 500 gms, 1 Kg, 10 Kg, 15 Kgs, 20 Kgs, 50 Kgs, and also provide larger bags in bulk quantities in accordance with your needs. Read More
Private Labeling: To get your new business started and going, make sales, we can help you with our affordable full service Design, Labeling and Packaging your selection of products with us. Read More
Ask us about our Oxo-Biodegradable Plastic bags that are 100% eco-friendly. We can vacuum pack products for freshness upon clients' requirement only.