Natural Brown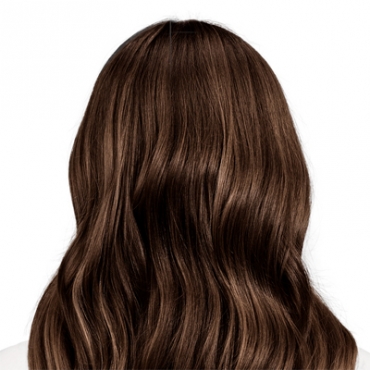 At Matha Exports International, we are manufacturing some of the finest quality of the hair color with natural brown colors. We not only manufacture but are a renowned organization where we really exist in the customer's faith and belief. The color of the brown hair sustains for long. The quality of the natural brown texture of the hair color is highly commendable and truly recommendable by the clients. Natural Brown may be mixed with Pure Henna powder to get a deep reddish brown, a natural hair color that is safe and gentle to apply for your hair. Using our pure henna powder in a mixed ratio with Natural Brown Hair color will help improve the deep tones of red in your hair.
The features of Natural Brown hair colors are listed below:
The Natural Brown is highly effective. The color creates a rich pleasing look for the user.
It is free of chemical ingredients and can be safely used by people with any skin type.
This brown hair dye is highly recommended for imparting a deep brown color for a longer period of time.
It covers grey hair roots and hair with just one use of the Natural Brown dye.
It is 100% herbal in its ingredients and so can be used by everyone, without side effects.
Health Benefits:
This 100% herbal Brown dye helps condition hair, restores hair vitality, and pH balance.
It helps detangle hair, making it straight and smooth, treating unruly frizz of the hair.
It provides a lustrous rich brown sheen when used regularly.
It helps scrub and clean impurities of the scalp, while conditioning your hair also.
Matha's 100% natural Brown Hair color is free from Ammonia, Alcohol, Parabens, and is safe to use on the scalp. This powder is GMO-free and not tested on Animals. We do not add chemicals to extend shelf life. It is 100% made from Natural Henna leaves and dried berries. At Matha, the quality of our Natural Brown Henna powder is premium, guaranteed!
Quality: Our focus on quality is par excellence. We test our products for long term, general side effects. We've found that there are no side effects when it comes to the general population, men and women, who have been using our line of products over the last 25 years. Read More
Packaging: We currently provide pack sizes that are 50 gms, 100 gms, 500 gms, 1 Kg, 10 Kg, 15 Kgs, 20 Kgs, 50 Kgs, and also provide larger bags in bulk quantities in accordance with your needs. Read More
Private Labeling: To get your new business started and going, make sales, we can help you with our affordable full service Design, Labeling and Packaging your selection of products with us. Read More
Ask us about our Oxo-Biodegradable Plastic bags that are 100% eco-friendly. We can vacuum pack products for freshness upon clients' requirement only.