Orange Powder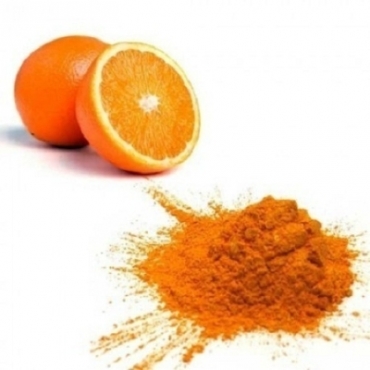 Orange powder is packed with a lot of vitamin C. Regular usage of this powder makes your hair bouncy and your hair receives the right nourishment that it needs. Orange powder is a 100% natural and herbal powder that is great for hair and skin. At Matha Exports, we select the best quality orange peels and dry it in the natural sunlight and then grind it to powder. It is then sifted for impurities and then packed. It has no side effects, it is 100% safe for every skin tone.
The many health benefits of orange powder are as follows:
Using orange powder mixed with henna products gives a much better ad vibrant look.
The orange powder hair packs that are prepared with this powder gives hair the most revitalized effect.
Applying twice after every 10 days gives the best nourishment for your scalp.
Mixing the peel powder with henna increases the nutrient value in it.
The vitamin C and natural oil extracts in the Orange powder gives your hair a much better nourishment that helps volumize your hair.
Quality: Our focus on quality is par excellence. We test our products for long term, general side effects. We've found that there are no side effects when it comes to the general population, men and women, who have been using our line of products over the last 25 years. Read More
Packaging: We currently provide pack sizes that are 50 gms, 100 gms, 500 gms, 1 Kg, 10 Kg, 15 Kgs, 20 Kgs, 50 Kgs, and also provide larger bags in bulk quantities in accordance with your needs. Read More
Private Labeling: To get your new business started and going, make sales, we can help you with our affordable full service Design, Labeling and Packaging your selection of products with us. Read More
Ask us about our Oxo-Biodegradable Plastic bags that are 100% eco-friendly. We can vacuum pack products for freshness upon clients' requirement only.