Herbal Ginger Blonde Henna Powder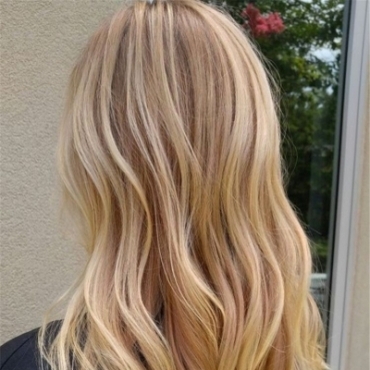 At Matha Exports, we are proud to offer a new mix of henna powder called the Herbal Ginger Blonde Henna Powder. This is, in fact, our latest and best production from the house of the Matha. Consumers have reviewed that this henna powder is quite effective and safe to apply and use than other brands in comparison. Our team of researchers have carefully formulated this mixture that helps dye light toned blonde, or ginger blonde color hair and hair roots. Herbal Ginger Blonde Henna powder has two main ingredients Cassia Obovata (also known as Port Royal Senna) a natural Ayurvedic herb and Curcuma, (turmeric/haldi). It is simply one of the best herbal dye products which people now love to use.
Features of this Specially Formulated Dye:
Herbal Ginger Blonde hair color provides an easy, safer option of hair coloring.
The resulting color of hair is more effective than any other brand on the market.
Ginger Blonde is best for light hair tones, textures, and colors.
Ginger Blonde is good for those who like to experiment with highlights in their hair.
The color in its normal tone represents a Golden wheat light yellowish brown.
Other Names: Blonde Henna Dye, Ginger Blonde Dye.
Product Use: Dye Powder, Wet Paste, Dye Mix.
Parts Used: Leaves, Fruit Pods, and Berries.
Health Benefits:
Cassia Obovata is an Ayurvedic herb that will help your hair become stronger, thicker, dandruff-free, glossy, and healthy in appearance. Cassia also strengthens your hair roots.
Cassia Obovata is known as neutral Henna which is used widely for treating scalp related infections.
Curcuma has many medicinal benefits. It helps act as a strong antiseptic, which cleanses and purifies your scalp's surface of all fungal and bacterial infections.
Quality: Our focus on quality is par excellence. We test our products for long term, general side effects. We've found that there are no side effects when it comes to the general population, men and women, who have been using our line of products over the last 25 years. Read More
Packaging: We currently provide pack sizes that are 50 gms, 100 gms, 500 gms, 1 Kg, 10 Kg, 15 Kgs, 20 Kgs, 50 Kgs, and also provide larger bags in bulk quantities in accordance with your needs. Read More
Private Labeling: To get your new business started and going, make sales, we can help you with our affordable full service Design, Labeling and Packaging your selection of products with us. Read More
Ask us about our Oxo-Biodegradable Plastic bags that are 100% eco-friendly. We can vacuum pack products for freshness upon clients' requirement only.