Ratanjot Powder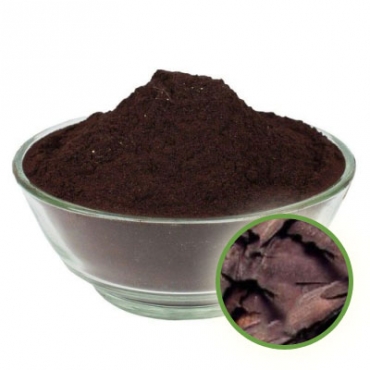 Alkanet Root Powder is called Ratanjot powder. Ratanjot is traditionally used in tribal areas of Himachal Pradesh for its medicinal properties. It is a natural hair conditioner and helps arrest premature graying, baldness, and hair loss. It is used as a natural food color in many restaurant style dishes. This color of this root gives the famous Kashmiri dish Rogan Josh its signature red color. Alkanet root powder is a natural purple dye for soap making and textiles. Alkanin a compound naturally found in the root of the Alkanet plant is used as a dye in various applications including cosmetic and fashion products. Alkanet dye powder is soluble only in oils, like olive oil or carrier oils like almond or coconut.
The many health benefits of Ratanjot powder are as follows:
Ratanjot powder has medicinal properties that helps prevent scalp infections.
Ratanjot powder conditions the hair follicles that helps grow hair well.
After mixing this color with pure henna powder, the resulting color is more intense.
Ratanjot powder helps in the prevention of hair loss by strengthening hair roots.
This special powder can make your hair thick and lustrous, giving hair a fantastic feel.
It is 100% herbal product with all natural ingredients.
Applying as a paste on the scalp with coconut oil prevents if from getting dry and flaky, stopping dandruff formation.
Quality: Our focus on quality is par excellence. We test our products for long term, general side effects. We've found that there are no side effects when it comes to the general population, men and women, who have been using our line of products over the last 25 years. Read More
Packaging: We currently provide pack sizes that are 50 gms, 100 gms, 500 gms, 1 Kg, 10 Kg, 15 Kgs, 20 Kgs, 50 Kgs, and also provide larger bags in bulk quantities in accordance with your needs. Read More
Private Labeling: To get your new business started and going, make sales, we can help you with our affordable full service Design, Labeling and Packaging your selection of products with us. Read More
Ask us about our Oxo-Biodegradable Plastic bags that are 100% eco-friendly. We can vacuum pack products for freshness upon clients' requirement only.