Herbal Dark Brown Henna Powder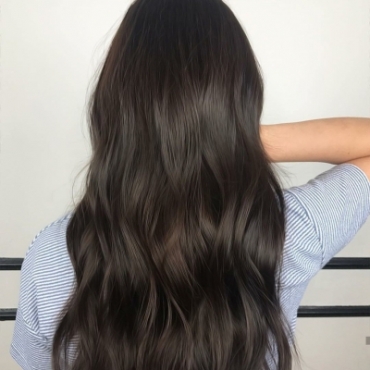 Herbal Dark Brown Henna Powder is a mixture of Henna powder that provides a reddish-orange tinge when mixed with Indigo Powder, Shikakai fruit pods, Indian Gooseberry, False Daisy leaves and Neem leaves. This mixture gets a rich brown stain to help those people who have natural brown hair. This dye may not work well with black hair and can give less than desirable results. The dark brown hair dye stains your hair better with repeated use. Herbal Dark Brown Henna is a natural hair color that is safe to use on your scalp, hair and hair roots.
Other Names: Dark Coffee.
Product Use: Dye Powder, Wet Paste, Dye Mix.
Parts Used: Leaves, Fruit Pods, and Berries.
Health Benefits:
It helps condition dry and brittle hair, restoring hair vitality, and pH balance.
It helps detangle strands of hair, making hair straight and smooth.
It provides a lustrous look.
It refreshes your scalp, helps clean impurities, while conditioning your hair also.
Quality: Our focus on quality is par excellence. We test our products for long term, general side effects. We've found that there are no side effects when it comes to the general population, men and women, who have been using our line of products over the last 25 years. Read More
Packaging: We currently provide pack sizes that are 50 gms, 100 gms, 500 gms, 1 Kg, 10 Kg, 15 Kgs, 20 Kgs, 50 Kgs, and also provide larger bags in bulk quantities in accordance with your needs. Read More
Private Labeling: To get your new business started and going, make sales, we can help you with our affordable full service Design, Labeling and Packaging your selection of products with us. Read More
Ask us about our Oxo-Biodegradable Plastic bags that are 100% eco-friendly. We can vacuum pack products for freshness upon clients' requirement only.