Nagarmotha Powder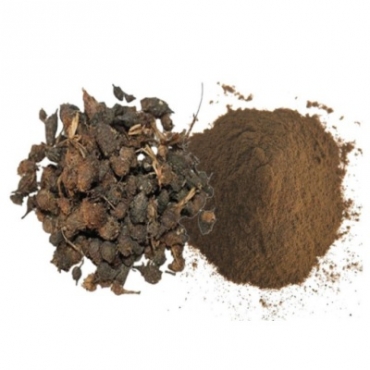 Nagarmotha is commonly known as "Nut grass". It is called Cyperus Rotundus powder. It has a unique cedar wood mixed with vetiver fragrance. It is used in culinary spices, perfumes, and to make incense sticks. Applying the Nagarmotha powder and coconut oil paste mixture helps reduce swelling and stops bleeding due to its astringent property. This herbal product also helps in controlling the hair loss associated with dandruff, itching associated with dry skin, and many more. Nagarmotha powder can be mixed with turmeric powder to make an effective face mask.
The many health benefits of Nagarmotha powder are as follows:
It has 100% herbal ingredients to help make your hair strong.
Nagarmotha powder prevents hair fall and restores the natural growth of the hair from its roots.
Nagarmotha powder helps your hair grow thicker and fuller.
Nagarmotha powder helps cleanse the dirt from the scalp and reduce itchiness of the scalp.
Nagarmotha helps balance moisture in the hair and scalp. It helps remove excessive dryness and dandruff, providing your hair roots the nutrients it needs.
Nagarmotha powder can aid digestion of food and reduce stomach upsets.
Quality: Our focus on quality is par excellence. We test our products for long term, general side effects. We've found that there are no side effects when it comes to the general population, men and women, who have been using our line of products over the last 25 years. Read More
Packaging: We currently provide pack sizes that are 50 gms, 100 gms, 500 gms, 1 Kg, 10 Kg, 15 Kgs, 20 Kgs, 50 Kgs, and also provide larger bags in bulk quantities in accordance with your needs. Read More
Private Labeling: To get your new business started and going, make sales, we can help you with our affordable full service Design, Labeling and Packaging your selection of products with us. Read More
Ask us about our Oxo-Biodegradable Plastic bags that are 100% eco-friendly. We can vacuum pack products for freshness upon clients' requirement only.