Herbal Hair Pack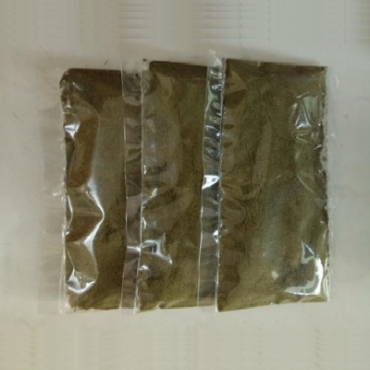 Herbal Hair packs are beneficial for your hair. Herbal hair packs can be effective for growing hair due to hair loss. Hair loss happens due to aging, job and/or financial stress, plus genetic factors. Our herbal hair pack can help ease your stress and restore scalp health and hair growth with regular application. Avoid using hair heat styling tools after applying our hair pack treatment and washing it off.
At Matha Exports, we are the leading manufacturer & exporter with over 30 years of experience. We make our herbal hair pack to match the highest international standards. Our herbal hair pack has 100% herbal ingredients. It is prepared by an expert team of researchers who mix the right ratio of herbs to get the desired results to benefit you by restoring the health of your scalp, strengthening hair roots, and hair.
The features of the herbal hair pack are as follows:
The herbal hair pack prevents the accumulation of dandruff in the scalp.
By reducing dandruff and cleansing your scalp, it helps avoid infections of the scalp.
It cleanses and soothes itchy scalp if infections are prevalent and existing already.
It helps restore hair damage and breakage, making your hair look healthy again.
It helps with frizzy and unruly hair strands, helping you to easily manage your hair.
Our hair pack acts as a protecting agent against external elements that ruin your hair.
Our hair pack helps stimulate hair growth with regular use.
Quality: Our focus on quality is par excellence. We test our products for long term, general side effects. We've found that there are no side effects when it comes to the general population, men and women, who have been using our line of products over the last 25 years. Read More
Packaging: We currently provide pack sizes that are 50 gms, 100 gms, 500 gms, 1 Kg, 10 Kg, 15 Kgs, 20 Kgs, 50 Kgs, and also provide larger bags in bulk quantities in accordance with your needs. Read More
Private Labeling: To get your new business started and going, make sales, we can help you with our affordable full service Design, Labeling and Packaging your selection of products with us. Read More
Ask us about our Oxo-Biodegradable Plastic bags that are 100% eco-friendly. We can vacuum pack products for freshness upon clients' requirement only.