Herbal Hair Conditioners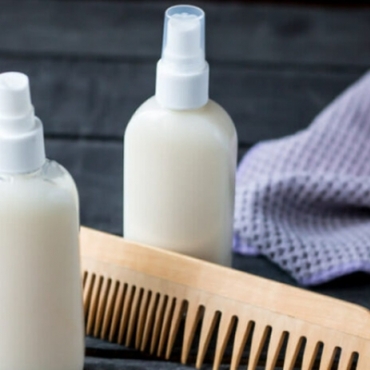 Our herbal hair conditioner exported by Matha Exports is a widely used product across the world. We are the leading manufacturer, and supplier of herbal hair products. Our herbal hair conditioner helps keep hair healthy and soft, smooth, shiny and manageable.
The features of herbal hair conditioner are as follows:
It conditions the hair and strengthens it from the roots, inside out.
It softens the hair, loosen tangles, making it straight, soft and silky, and wavy.
The hair conditioner helps remove dirt and street grime from your scalp.
Using our herbal hair conditioner results in soft, glossy hair by stimulating your hair roots.
Our herbal hair conditioner helps optimize healthy scalp conditions to help hair growth.
Our herbal hair conditioner adds volume and bounce to your hair, giving it a healthy, vibrant look.
Available Types: Rose Honey Hair Conditioner, Almond Saffron Hair Conditioner, Saffron Honey Hair Conditioner, Green Tea Hair Conditioner, Henna Aloe Vera Hair Conditioner, Neem Hair Conditioner, Amla Hair Conditioner.
Quality: Our focus on quality is par excellence. We test our products for long term, general side effects. We've found that there are no side effects when it comes to the general population, men and women, who have been using our line of products over the last 25 years. Read More
Packaging: We currently provide pack sizes that are 50 gms, 100 gms, 500 gms, 1 Kg, 10 Kg, 15 Kgs, 20 Kgs, 50 Kgs, and also provide larger bags in bulk quantities in accordance with your needs. Read More
Private Labeling: To get your new business started and going, make sales, we can help you with our affordable full service Design, Labeling and Packaging your selection of products with us. Read More
Ask us about our Oxo-Biodegradable Plastic bags that are 100% eco-friendly. We can vacuum pack products for freshness upon clients' requirement only.