Natural Yellow Henna Powder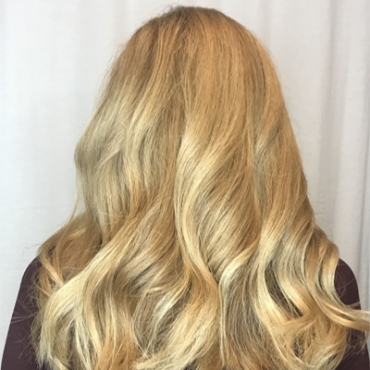 At Matha Exports International, the Natural Hair colors are made from herbal leaves and berries. Our Natural Yellow Henna powder is another unique product, which is 100% pure and made with natural ingredients. It is also called Persian blonde.
It is made with a careful formulation of Cassia Obovata Powder, Amla Powder, and Bhringraj powders, all of which are highly beneficial for the health of the scalp, hair roots, and hair follicles. The Cassia Obovata powder by itself does not give out much color or dye, strong enough to color hair. Hence, Turmeric powder is added to this mix to help stain blonde or golden yellow hair effectively. Our product is 100% chemical free.
Regular application makes our yellow henna dye semi-permanent, as the stain catches on the hair when used repeatedly.
The many benefits of Natural Yellow Henna powder are listed below:
Yellow Henna Powder gives a yellowish tinge to your hair.
Yellow Henna Powder provides your hair a natural, healthy and bouncy look.
It helps restore the scalp and hair back to health, when you use this powder regularly.
This 100% herbal dye helps restore hair vitality, and pH balance.
The Yellow Henna Powder helps detangle hair, make it straight, and smooth.
It helps scrub and clean impurities from the scalp while conditioning your hair also.
It moisturizes your hair and scalp, removing dryness, and brittleness of hair.
This Yellow henna powder is an antibacterial and is good to remove scalp infections.
Matha's 100% natural Yellow Henna Hair color is free from Ammonia, Alcohol, Parabens, and is safe to use on the scalp. This powder is GMO-free and not tested on Animals. We do not add any chemicals to extend the shelf life. It is 100% made from Natural Henna leaves and dried berries. At Matha, the quality of our natural Yellow Henna Hair powder is premium, guaranteed!
Quality: Our focus on quality is par excellence. We test our products for long term, general side effects. We've found that there are no side effects when it comes to the general population, men and women, who have been using our line of products over the last 25 years. Read More
Packaging: We currently provide pack sizes that are 50 gms, 100 gms, 500 gms, 1 Kg, 10 Kg, 15 Kgs, 20 Kgs, 50 Kgs, and also provide larger bags in bulk quantities in accordance with your needs. Read More
Private Labeling: To get your new business started and going, make sales, we can help you with our affordable full service Design, Labeling and Packaging your selection of products with us. Read More
Ask us about our Oxo-Biodegradable Plastic bags that are 100% eco-friendly. We can vacuum pack products for freshness upon clients' requirement only.