Ashwagandha Powder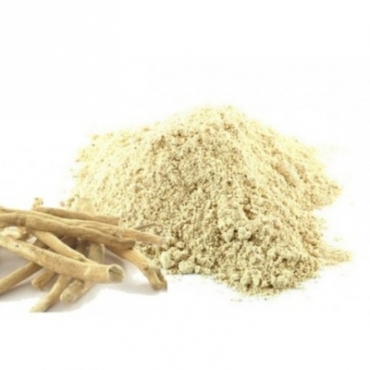 Ashwagandha is made from a potent medicinal herb by the same name. Ashwagandha means "Smelling like a horse." The plant is a shrub that grows in arid areas, in the open wild. It's hardy roots and stem are dehydrated and powdered. India has been using this herb for over 4,000 years for several reasons.
The many health benefits of Ashwagandha Powder are listed below:
It helps maintain the pigmentation of your hair thereby reducing the premature greying of your hair.
It helps with better scalp circulation and grow stronger hair.
It helps you get a good night's sleep.
It helps with youthful vigor and vitality.
It is an aphrodisiac (sexual stimulant).
Positive effect on physical and mental health for women.
It helps increase exercise performance, strength and fat loss.
Product Uses: Oils, ointments, balm, capsules, tablets.
Quality: Our focus on quality is par excellence. We test our products for long term, general side effects. We've found that there are no side effects when it comes to the general population, men and women, who have been using our line of products over the last 25 years. Read More
Packaging: We currently provide pack sizes that are 50 gms, 100 gms, 500 gms, 1 Kg, 10 Kg, 15 Kgs, 20 Kgs, 50 Kgs, and also provide larger bags in bulk quantities in accordance with your needs. Read More
Private Labeling: To get your new business started and going, make sales, we can help you with our affordable full service Design, Labeling and Packaging your selection of products with us. Read More
Ask us about our Oxo-Biodegradable Plastic bags that are 100% eco-friendly. We can vacuum pack products for freshness upon clients' requirement only.