Natural Orange Henna Powder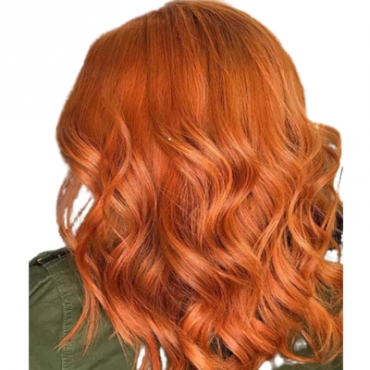 At Matha Exports International, the natural orange henna powder contains quality natural ingredients. It is excellent for coloring your hair to a red from natural blonde, turn light brown or medium brown hair to a shade of orange, deep red or natural red. The final color results will vary depending your original hair color composition.
The features of Natural Orange Henna powder are listed below:
The preparation of natural orange henna powder is extracted from plants and berries.
Health Benefits:
This 100% herbal dye helps condition hair, restores hair vitality, and pH balance.
It helps detangle hair, making it straight and smooth.
It provides a lustrous, glossy sheen.
It helps scrub and clean impurities from the scalp while conditioning your hair also.
It moisturizes hair and scalp, removing dryness and brittleness of hair.
Matha's 100% natural Orange Henna Hair color is free from Ammonia, Alcohol, Parabens, and is safe to use on the scalp. This powder is GMO-free and not tested on Animals. We do not add any chemicals to extend the shelf life. It is 100% made from Natural Henna leaves and dried berries. At Matha, the quality of our natural Orange Henna Hair powder is premium, guaranteed!
Quality: Our focus on quality is par excellence. We test our products for long term, general side effects. We've found that there are no side effects when it comes to the general population, men and women, who have been using our line of products over the last 25 years. Read More
Packaging: We currently provide pack sizes that are 50 gms, 100 gms, 500 gms, 1 Kg, 10 Kg, 15 Kgs, 20 Kgs, 50 Kgs, and also provide larger bags in bulk quantities in accordance with your needs. Read More
Private Labeling: To get your new business started and going, make sales, we can help you with our affordable full service Design, Labeling and Packaging your selection of products with us. Read More
Ask us about our Oxo-Biodegradable Plastic bags that are 100% eco-friendly. We can vacuum pack products for freshness upon clients' requirement only.