Ber Patti Powder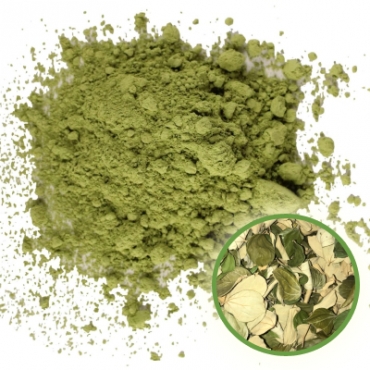 Ber Patti powder is derived from the Indian Plum. The Indian Plum tree known or called also as Ber, is a medicinal tree. People use its various parts, such as leaves, roots, bark, seeds to treat ailments like chronic cough, eye disease, hair and scalp care, treat wounds, balance indigestion, among others. Many types of nutrients, vitamins, and naturally forming mineral salts are found in Ber Patti Powder. It is an excellent source of Vitamin C and provides immense energy. In china, it is called the Jujube fruit It is traditionally used in Chinese medicine to treat insomnia or sleeplessness.
At Matha Exports, we extract this Ber Patti powder in a natural way so that all its goodness and natural properties are present in it. We always choose the best leaves and dry it naturally in the sunlight before it is then prepared in powder form.
The many health benefits of Ber patti powder are listed below:
Ber patti powder helps balance the amount of protein in the human body.
It stimulates follicle growth and treats dandruff on the scalp.
Ber Patti is a natural ingredient that creates a different feel and rinses the hair well.
It restores the wholesome shine and vitalizes the stimulation in the hair growth.
Ber patti powder is a panacea for digestive diseases.
It helps regulate blood circulation and improve bone strength.
It relieves chronic constipation due to indigestion.
It soothes anxiety and helps you sleep better, giving your body much needed rest.
Quality: Our focus on quality is par excellence. We test our products for long term, general side effects. We've found that there are no side effects when it comes to the general population, men and women, who have been using our line of products over the last 25 years. Read More
Packaging: We currently provide pack sizes that are 50 gms, 100 gms, 500 gms, 1 Kg, 10 Kg, 15 Kgs, 20 Kgs, 50 Kgs, and also provide larger bags in bulk quantities in accordance with your needs. Read More
Private Labeling: To get your new business started and going, make sales, we can help you with our affordable full service Design, Labeling and Packaging your selection of products with us. Read More
Ask us about our Oxo-Biodegradable Plastic bags that are 100% eco-friendly. We can vacuum pack products for freshness upon clients' requirement only.